If you would like to download the slide deck, please click here. 
Listen in to this educational webinar:
To gain a better understanding of how to code for a variety of types of atrial fibrillation (Afib) and interventions to treat Afib. We'll offer a special focus on epicardial surgical ablation, including effective ICD-10-PCS and CPT coding for hospital care teams. We'll also share a variety of patient case examples and codes that your team can learn from and implement today.
This educational webinar is offered in cooperation with

Learn From Our Expert About: 
Why different types of AFib and comorbid conditions are sometimes associated with this patient population 

What epicardial and endocardial ablation options are available and how to code for AFib treatment

Examples of commonly missed MCC with AFib patients during surgery

What you need to know about surgical left atrial appendage management (new LAA CPT) with open concomitant heart surgery

When case examples of surgical ablation concomitant to other open-heart procedures and part of a hybrid ablation procedure can guide care
Who Should Attend: 
Billers, Coders and Clinical Documentation Specialists

Revenue Cycle and Finance Leaders

Cardiovascular and Cardiac Surgery Service Line Directors

Hospital and Health System C-Suite:
COOs, CEOs, CFOs

Cardiac and Health System Administrators

AF Nurse Navigators

Chiefs/Directors of Electrophysiology

Cardiothoracic Surgeons

Interventional Cardiologists
Here's Our Expert: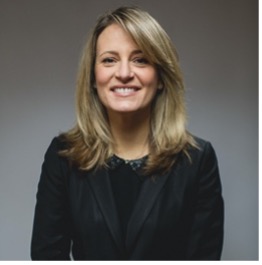 Stacey A. Bunk, MS, CPC, CCC, FABC
Field Reimbursement | AtriCure